Top 10 Preparation Strategy Tips On Cracking the CLAT Exam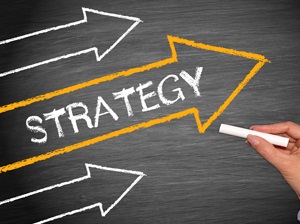 The Common Law Admission Test (CLAT) is considered one of India's most prestigious exams. Every year thousands of students from all over the country attempt it. Only a few percentages of them, however, can achieve this goal of Cracking the CLAT exam. When preparing for competitive exams, having a preparation strategy is vital, but this approach becomes crucial for the Common Law Admission Test (CLAT) exam. Following are Top 10 tips that will surely help you Crack the CLAT exam:
1. Develop the Habit of Reading Newspaper. If you want to Crack the CLAT exam, you need to realize that reading newspapers is essential for your CLAT preparation.
2. For English Language sections try and read some of the same sources that the question setters are using to create questions. Sources like newspapers and magazines would be very helpful.
3. Read the opinion and editorial sections of newspapers, as many passages are derived from such sources. It will help your preparations for the Current Affairs and General Knowledge section of the paper as well.
4. The Legal Reasoning, Logical Reasoning, and English Language sections are somewhat related, in the sense that they all require you to read and comprehend a passage well. Schedule your preparation time such that you focus on these three subjects as a group.
5. For legal reasoning solve previous years papers, they will help you develop the skill of analysing a principle, examining a fact situation closely, and applying one to the other.
6. When attempting a question in Logical Reasoning section, carefully identify the various premises and conclusions in the passage.
7. It is very important you read each question carefully before trying to determine what the correct answer is.
8. Quantitative Techniques section requires you to read a passage or analyse a set of graphical information before attempting a question, it is very important that you go through the passage provided, or the graphical information supplied to you, and list out the information that is provided to you, and the information that you may need to answer the questions.
9. Practice is the key in preparing for Quantitative Techniques section.
10. Practice Mock tests regularly. This is an essential part of your CLAT exam preparation. Practicing them regularly will help you improve your pace, assess your preparation; you will be able to manage your time accordingly. Mock Test Series provided by the Crack CLAT Tutorials would, of course, be one of the best sources of preparation.