Sunil Shetty appointed Brand Ambassador of NADA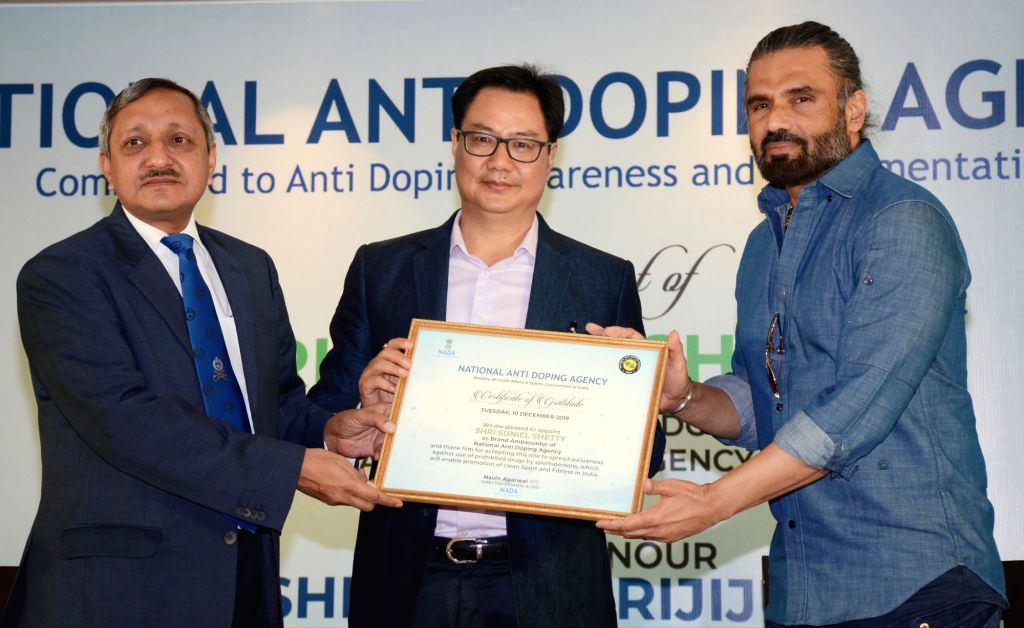 Current Affairs for CLAT
Bollywood actor Sunil Shetty named the brand ambassador of the National Anti Doping Agency (NADA) in a move to encourage the athletes to stay away from banned substances to elevate performance.
Sports and Youth Affairs Minister Kiren Rijiju made this announcement in New Delhi. Kiren Rijiju said, clean sports is the agenda of the government and players must adopt fair practices to achieve success and not resort to foul means like doping which brings bad name to the country. He said, it is imperative for sportspersons to stay fit in order to win and they should achieve fitness through regular exercises, yoga and by taking nutritious diet.
Director General, NADA Naveen Aggarwal said that India is fast becoming a sporting nation and the agency is committed to make players aware of the menace of doping which destroys promising careers in no time.
More than 150 athletes have failed dope tests this year though bodybuilders make up more than one-third of these offenders. This is not a welcome sign with less than eight months to go for the Tokyo Olympic Games.
The suspension of National Anti-Doping Laboratory by the WADA earlier this year is another issue facing the country now that dope samples collected by the National Anti-Doping Agency from the athletes will have to be tested outside India.