India's First Lokpal: Justice Pinaki Chandra Ghose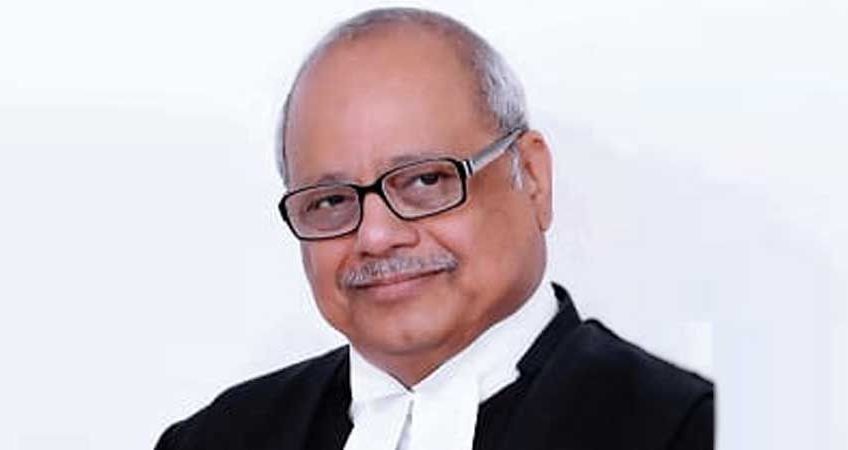 India's First Lokpal: Justice Pinaki Chandra Ghose
– Former Supreme Court judge Justice Pinaki Chandra Ghose appointed as the country's first Lokpal by President Ram Nath Kovind on March 20, 2019.
– Pinaki Chandra Ghose is serving as a member of the National Human Rights Commission (NHRC) since June 29, 2017. He is a retired judge of the Supreme Court of India.
– Prior to his elevation to the Supreme Court, he had served as Chief Justice of the Andhra Pradesh High Court and before that, as a Justice of the Calcutta High Court.
Eligibility of Lokpal
It comprises of a chair person and 8 members where 4 member (50%) are judicial members who is or has been a Judge of the Supreme Court or a Chief Justice of a High court while other 4 members (50%) are non-judicial members are people of impeccable integrity and outstanding ability having special knowledge & expertise of not less than twenty-five years in the matters relating to anti-corruption policy, public administration, vigilance, finance including insurance & banking, law & management.
Other Members of Lokpal
– Lokpal is a three-member, anti-corruption watchdog comprising a chairman, a judicial and non-judicial member.
– Justice Dilip B Bhosale (Former Chief Justice), Justice Pradip Kumar Mohanty (Former Chief Justice), Justice Abhilasha Kumari and Justice Ajay Kumar Tripathi (sitting Chief Justice of Chhattisgarh) have been appointed as the judicial members.
– President of India has appointed Dinesh Kumar Jain, Archana Ramasundaram (First woman Chief of Sashastra Seema Bal), Mahender Singh, and IP Gautam as members.
About Lokpal
– A Lokpal is an anti-corruption authority or ombudsman who represents the public interest.
–  The concept of an ombudsman is borrowed from Sweden.
– Many repeated demands for such an ombudsman, many attempts were made at legislation, with Lokpal Bills introduced in 1971, 1977, 1985, 1989, 1996, 1998, 2001, 2005 and 2008, but none of these was passed.
– It was four decades after the introduction of the first Bill that the Lokpal and Lokayuktas Act was enacted in December 2013.
– This was the fallout of a public movement for a Jan Lokpal Bill, initiated by activist Anna Hazare and others such as Kiran Bedi and Arvind Kejriwal.
– The 'Lokpal' was coined by Dr. LM Singhvi in 1963. Lokayukts are present in many states while many of the states still do not have the Lokayukts.
Powers of Lokpal
– It has powers to superintendence over, and to give direction to CBI.
– If it has referred a case to CBI, the investigating officer in such case cannot be transferred without the approval of Lokpal.
– Powers to authorize CBI for search and seizure operations connected to such case.
– The Inquiry Wing of the Lokpal has been vested with the powers of a civil court.
– Lokpal has powers of confiscation of assets, proceeds, receipts and benefits arisen or procured by means of corruption in special circumstances.
– Lokpal has the power to recommend transfer or suspension of public servant connected with allegation of corruption.
– Lokpal has power to give directions to prevent destruction of records during preliminary inquiry.
Lokpal Act 2013
– This Act was passed in 2013 and provisions made to set up Lokpal at the centre and Lokayuktas in state.
– It was setup to inquire into allegations of corruption against certain public functionaries and for matters connected therewith or incidental thereto.
– This act is applied to public servants in and outside India. The appointment came after Supreme Court asked the Centre to appoint Lokpal.
The Lokpal and Lokayuktas (Amendment) Act, 2016
It amended the Lokpal and Lokayuktas Act, 2013 in relation to declaration of assets and liabilities by public servants and that of his/her spouse and dependent children within 30 days of entering office (Section 44) along with filing an annual return of such assets and liabilities by July 31st of every year.
Jurisdiction of Lokpal
– The jurisdiction of the Lokpal will include the Prime Minister except on allegations of corruption relating to international relations, security, the public order, atomic energy and space and unless a Full Bench of the Lokpal and at least two-thirds members approve an inquiry. It will be held in-camera and if the Lokpal so desires, the records of the inquiry will not be published or made available to anyone.
– The Lokpal will also have jurisdiction over Ministers and MPs except the matter of anything said in Parliament or a vote given there, Lokpal's jurisdiction will cover all categories of public servants.