The Nobel Prize in Physiology or Medicine 2019 awarded for discovery of how cells sense and adapt to oxygen availability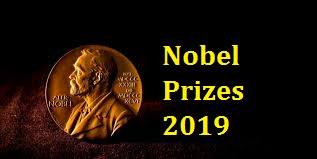 The 2019 Nobel Prize for Physiology or Medicine has been awarded to scientists William G Kaelin, Jr, Peter J Ratcliffe and Gregg L Semenza.
The Nobel Committee announced that they received the award jointly for their discoveries of "how cells sense and adapt to oxygen availability.


The jury said that they established the basis for our understanding of how oxygen levels affect cellular metabolism and physiological function.
They further said, their research has "paved the way for promising new strategies to fight anaemia, cancer and many other diseases."
The three will share the Nobel prize sum of nine million Swedish kronor or about  9 Lakh 14 thousand US dollar.
They will receive their prize from King Carl XVI Gustaf at a formal ceremony in Stockholm on December 10.
It is the 110th prize in the category that has been awarded since 1901.