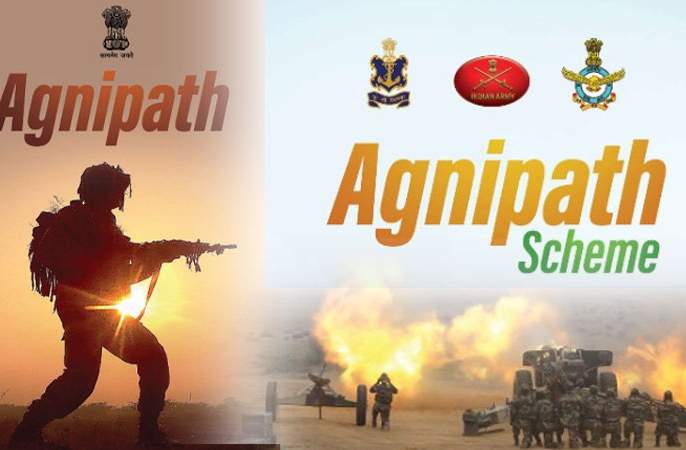 The Agnipath scheme
In a "transformative" military recruitment reform , the Centre has announced the Agnipath scheme for recruitment of soldiers in the three branches of the armed forces, on a short-term basis.
Under the scheme, youth between 17.5 to 21 years of age will be enrolled on an 'All-India All-Class' basis as soldiers for four years.
Amid widespread protests, the Union government increased the upper age limit to 23 from 21 for recruitment under the Agnipath scheme for the year 2022.
These recruits, who will be known as 'Agniveers', will form a distinct rank bearing a distinct insignia in the respective forces.
With this, the existing framework of employment for soldiers will cease to exist and those below officer rank — jawans in the Army, sailors in the Navy and airmen in Air Force — will be recruited into the three services through the Agnipath scheme. The scheme does not apply to defence officers for whom there is a provision of short-term service called the Short Service Commission or SSC.
Unveiling the scheme with the three service Chiefs, Defence Minister Rajnath Singh said the reforms will strengthen the security of the country and enable a youthful profile of the armed forces.
"The infusion of disciplined, motivated and skilled Agniveers back into society after military service will be a great asset for the nation as it will be a win-win proposition," the Defence Minister added.
In the first year of enrolment under the Agnipath scheme, an Agniveer will get a monthly salary of ₹30,000, which translates to an annual package of ₹4.76 lakh.
There will, however, be no pension or gratuity benefits for these recruits.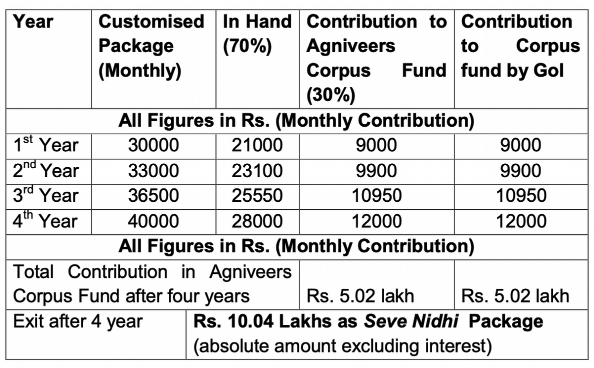 Several defence experts point out that the reform is primarily being introduced to slash the growing salary and pension bills of the three services.