Ethiopian PM Abiy Ahmed Ali wins Nobel Peace Prize 2019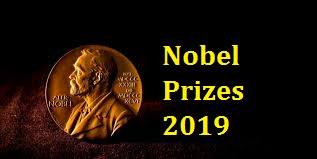 Nobel Peace Prize 2019 to be awarded to Ethiopian Prime Minister Abiy Ahmed Ali for efforts to achieve peace and international cooperation, and in particular for his decisive initiative to resolve the border conflict with neighbouring Eritrea.
Abiy Ahmed is Africa's youngest leader and has instilled a certain optimism in a region of Africa marred by violence.
On July 9, 2018, following a historic meeting in Eritrea's capital Asmara, Abiy and Eritrean President Isaias Afwerki formally ended a 20-year-old stalemate between the countries in the wake of the 1998-2000 border conflict.
The prize, worth nine million Swedish crowns, or around $900,000, will be presented in Oslo on December 10 on the death anniversary of the Swedish industrialist Alfred Nobel.