Indian-American Abhijit Banerjee, Esther Duflo & Michael Kremer jointly win Nobel in Economics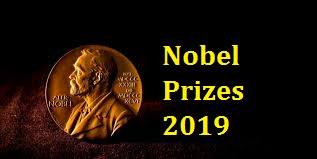 Indian-American Abhijit Banerjee, Esther Duflo and Michael Kremer jointly won the 2019 Nobel Economics Prize "for their experimental approach to alleviating global poverty."
58-year-old Banerjee was educated at the University of Calcutta, Jawaharlal Nehru University and Harvard University, where he received his PhD in 1988. He is currently the Ford Foundation International Professor of Economics at the Massachusetts Institute of Technology, according to his profile on the MIT website.
The Nobel committee in a statement said the research conducted by this year's laureates has considerably improved the ability to fight global poverty. In just two decades, their new experiment-based approach has transformed development economics, which is now a flourishing field of research.


In 2003, Abhijit Banerjee founded the Abdul Latif Jameel Poverty Action Lab (J-PAL), along with Duflo and Sendhil Mullainathan, and he remains one of the lab's directors.
He also served on the UN Secretary-General's High-level Panel of Eminent Persons on the Post-2015 Development Agenda.
Indian-born Abhijit Banerjee is an American citizen while Esther Duflo is French-American. Michael Kremer is also from the US.
Mr Banerjee, 58, and Ms Duflo, 46, are both professors at the Massachusetts Institute of Technology (MIT) in the US, while Mr Kremer, 54, is a professor at Harvard University.
Ms Duflo is only the second woman to win the Nobel Economics Prize in its 50-year existence, following Elinor Ostrom in 2009. Abhijit Banerjee and Esther Duflo are married. The prize amount of 9 million Swedish krona will be shared equally between the three Laureates.
The prize is officially known as the 'Bank of Sweden Prize in Economic Sciences In Memory Of Alfred Nobel' wasn't created by the prize founder, but it is considered to be part of the Nobel stable of awards.
The prize was created by Riksbanken, the Swedish central bank, in 1968, and the first winner was selected a year later. So far, 81 Nobel laureates in economic sciences have been awarded.